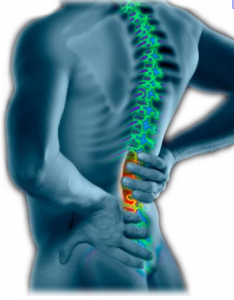 Lately, when I drop off or pick up my son at daycare,  I have noticed how much some people strain their bodies when placing and removing their young children to/from car seats. My son weighs 32 lbs, and it is becoming difficult for me these days to lift him into his seat, so one day I asked him to climb in himself, and, to my surprise, he did it without a problem, and actually liked it!
My first recommendation to decrease the strain on the parents' bodies, would be to have the child climb into the car seat on his/her own. You may have to give them a hand in the beginning, but they learn quickly. If the child is unable to climb up independently, then parents should use proper lifting mechanics. Don't just bend forward at your hips and back and pick up your toddler with extended arms. The pressure on your spinal disks as well as strain on muscles, tendons and ligaments in your back, neck, shoulders, and wrists is quite significant, especially repetitively, and is likely to result in injury. Either squat down with both legs, sticking your buttocks out, hold the child close and then use your legs to straighten up. Or, kneel down on one knee, hold the child close and then stand up from there. Once you have the child and are upright, get as close to the car seat as you can, place one foot in the car, and facing the car seat, place your child in.
Next, comes the buckling in of the squirmy little person. I now ask my two year old to place his arms through the belt loops on his own, which he is usually happy to do. If your car seat is installed in the center of the back seat (safest position), then you should try to get as close as possible to it, by getting in and kneeling on one knee, or both, to avoid straining your back and neck. If the seat is installed behind the driver (next safest option), then placing one foot  just inside the car, with the knees and hips bent, and facing the car seat, should provide a good base of support for your center of gravity, and greatly reduce the strain on your back, neck and extremities.
Leave a Reply