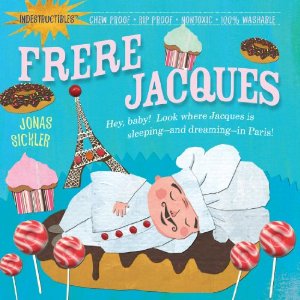 I have recently discovered a new type of Indestructibles book for babies. You may be thinking of board books, but this is something different. These are thin books, they feel like paper, are very colorful, cannot be torn, and can be washed with water and soap! And the best part is, babies seem to love them, well at least my baby and my friends' babies. My seven month old son has chewed, pulled, scrunched, thrown, and done whatever else he could to this little book, and even after a good washing with dish soap, it looks great, and the colors remain vibrant. This book can even be washed in the dishwasher or washing machine. This is definitely a new favorite in our household!
One Response to "Amazing books for babies"
Bubbles and Giggles Nursery. Nursery for children 1 - 4 years Says:
February 6th, 2015 at 9:15 pm

Hello, yeah this article is genuinely nice and
I have learned lot of things from it regarding blogging.
thanks.
Leave a Reply